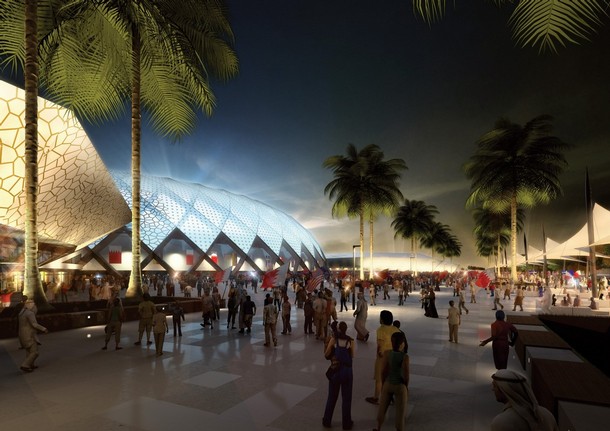 It's off to see the future, and then the wizard.
Qatar has no time for World Cup 2010 – they're looking to the future and beyond with their futuristic World Cup 2022 bid. It's an awfully tantalizing bid for a number of reasons – billions of them, in fact; reasons which make it seem an awfully likely candidate, particularly if FIFA conduct business as usual.
With the bids in full swing, the campaign committee released the first five stadium designs. Jaws at the ready.
Before getting too far, there is, of course, a slight problem: climate. And if the maths of global warming proponents mean anything, Qatar during the summer months of 2022 will make the earth's mantle seem a shady elm. No matter: air conditioned stadiums. Or stadia. However you prefer.
Each of the five stadiums will harness the power of the suns rays to provide a cool environment for players and fans by converting solar energy into electricity that will then be used to cool both fans and players at the stadiums.